About
Retransform
Retransform provides Business Management, Technology, and Analytics solutions to the Real Estate Industry. For over 2 decades, we have honed our expertise to offer comprehensive solutions to commercial, residential, retail, and corporate occupier clients. With experienced and trained personnel on staff we build strong foundations for real estate organizations to strengthen their businesses improving both NOI and ROI. Our solutions improve operational efficiencies and drive bottom-line benefits.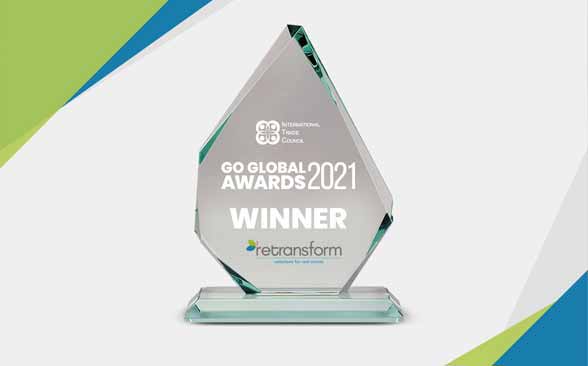 Our fast facts
300
customers across the globe
Nine
offices across four continents
Your trusted technology provider and partner
Commercial and Corporate Real Estate Solutions Specialist

Deep Real Estate Domain Expertise

Certified Processes for Back Office Operations

Skilled Real Estate
Professionals

Exceptional Technical
Support
What Our Clients Say
"The price was the initial factor that made us realize the opportunity but now I can add that the work (RETransform performs) far exceeds what we were receiving from companies located here… they treat the project with respect."
Director of Marketing
Fortune 1000 Real Estate Company
"We used RETransform for a large re-abstracting project, and have been impressed with the quality of their work. The abstracts are consistent with the specifications we supplied. They are professional and courteous, and we look forward to a continuing relationship".
VP Lease Administration
Fortune 1000 Real Estate Company
"I'm very pleased with the work that your team has performed. There were some OpEx reconciliation items that your team found which the client was unaware and will save them some money that is a definite win for us! Thank you for your assistance with this project."
Manager, Lease Administration
Global Commercial Real Estate Services and Investment Company
"Extremely pleased with the results during the test / pilot period, we were convinced that our business processes were in safe hands, so we contracted them for a longer term period to take over our Lease Administration and Accounting functions.".
CEO
Real Estate Company
"I wanted to take a quick minute to tell you how great our roll-out went this week, and how part of that success was a direct result of the RETransform team's effort on this project. I always received timely responses and the team who were very mindful of our deadlines and always delivered when they said they would. Everyone at our company was very excited and impressed by the end product that we created."
Manager of Information System
Real Estate Investment and Management Company
"You have done a very nice job of fixing the report and I sincerely appreciate your work!
Manager of Applications
NYSE Listed Commercial Real Estate Finance and Property Investment Company
Our Clients