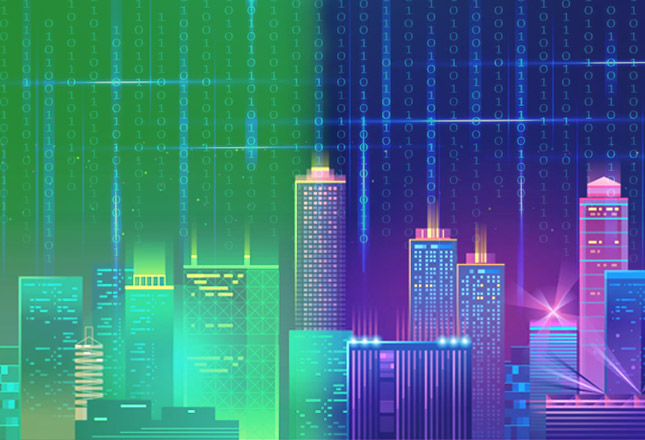 The 24th Realcomm conference closed on Thursday, June 16th, ending two days of fascinating discussion, interaction and debate with like-minded industry professionals from across the world.
There was a real sense of enthusiasm to be back together. Realcomm is always filled with innovation, new ideas and creativity and it's this unique mix that draws people back every year. Retransform's team was there, connecting with clients and industry players as well as forging new partnerships.
So, what were the hot topics this year?
1. The future of the office
In light of the recent years, it wasn't surprising that changing behaviors and hybrid working were high on the agenda. In particular, the convergence of traditional office and co-working space, which will mean smaller, specialty spaces to attract employees and provide them with space to connect and collaborate.
The conference itself was an example of what is possible. The arena was an impressively flexible, hybrid space using moveable walls and technology, so everyone could experience the power and scope of new technologies.
2. Net zero
The role of IoT and data is also increasing at pace, bringing a much deeper understanding of how a space is utilized and energy consumed. With ambitions to achieve net zero on the horizon, the drive towards 'carbon negative, waste neutral and water positive' is intensifying.
3. Smarter buildings
We also saw lots of talk around the next phase for digital buildings and the collective need to establish a digital strategy as the foundation for more autonomous buildings. Seeing these strategies actually being set in motion by more and more companies starts to realize the true potential of PropTech.
With three clear takeaways, the real estate sector is all on the same trajectory and the message is – going digital doesn't need to be difficult! All you need to do is get your organization aligned with one vision, a set of strategic objectives and a plan of action. We at Retransform can help make this a reality, taking you through the process and providing the systems and PropTech solutions that you need – Secure, 4see, Valere and more. And we integrate them so you get the most value out of your investment.
Once you have established the basics, then it's time to explore new approaches and technologies that can catapult your business forward. Realcomm put the spotlight on some exceptional PropTech solutions that will no doubt be powering our industry in the years to come. Imagine an autonomous robot that can scan your development during construction to create a 3D model – safer, detailed, accurate and intelligent data on which to base decisions!
Kaushlesh Chandel, Associate Vice President at Realcomm, said: "I have been working in real estate technology for many years and I have never seen the interest speed up so fast – companies are embracing the power of PropTech to drive efficiency in their business, optimize their assets and create better environments for their teams.
It is exciting that technology in the built environment now has the opportunity to become a force for good, delivering social value and mitigating our impact on climate change, so we benefit from more sustainable, community-focused and fundamentally healthier environments.
With PropTech now delivering real value, there's an unstoppable energy and momentum. At Retransform, we have the experience and expertise to help keep this moving and ensure real estate organizations harness the opportunities along the way."
To find out how we can help you, contact sales@retransform.com