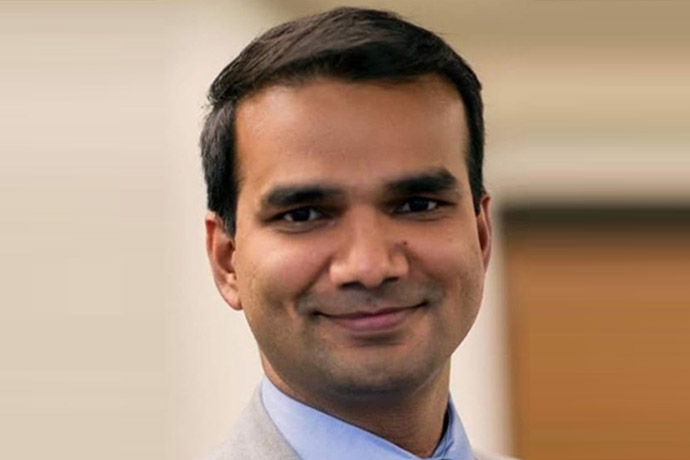 Kaushlesh Chandel, known as KC, heads up company innovation and PropTech platforms at Retransform. We spoke to him about what inspires him and his plans for the future.
How is PropTech transforming real estate?
Over the past five years, PropTech has brought huge changes to the real estate industry. Organizations are now much more willing to embrace and adopt cutting-edge technology to stay ahead.
It's an exciting and rapidly changing landscape. Having just returned from Realcomm , I was pleased to finally see a huge buzz around digital twin technology – it has huge potential to improve the sustainability of the real estate sector. I was also inspired by autonomous robots designed to scan properties during construction. This is a game changer in the level of detail and information that can be gathered in a 3D model to aid construction as well as operation.
What does transformation mean to you?
The pandemic has changed many things, not least how we work. PropTech is playing a central role in helping investors and property managers to adapt and transition to a new normal, whether that's hybrid working and evolving office requirements, or the acceleration of the ESG agenda.
In fact, PropTech has an increasingly powerful role to play in the ESG space. In terms of E, smarter buildings can dramatically improve performance in real time. The only challenge here is how it links to environmental standards – there are many different and disparate standards so streamlining or even globalizing standards would really help us all work to the same goals. The same is true of how we define and measure a smart building. There is an opportunity for an international standard here.
There's naturally a focus on the Environmental element given the climate crisis, but I see great potential in Social and Governance too, as these layers are broken down into deliverables and outcomes. With that framework, we can explore technologies that exist and develop new ones to support improvement.
What are the barriers to PropTech adoption? 
Knowledge! A lack of awareness is the biggest barrier to the adoption of PropTech. Companies need more information about what's out there and how it can benefit their businesses. We regularly post about how technology can help companies because we want to help in this education process.
The other challenge will be how companies balance investment while trying to recover from a tough few years. How the future of work and return to the office pans out will also impact this. There's still so much uncertainty.
Who do you look up to?
Elon Musk for his philosophy and vision for a better future. He is trying to fix what he perceives are the big problems facing humanity. I'm inspired by that and, in the context of Retransform, think about the legacy we can leave – how can we make everything more efficient to help the planet and the people on it.
It is my hope that the real estate sector's mindset continues to move to associating success with profits and doing good for people. This would integrate ESG with the values of social responsibility and justice that Retransform is so strongly aligned with.
What are you most proud of in your 18 years at Retransform?
I love learning about our clients and find new ways to help them. I am proud of how we respond to their needs and changing priorities, creating and applying new technologies for their benefit. So many of our clients have been with us for years and we've gone on a journey together, supporting and guiding, making them more successful.
I'm also particularly proud of two solutions we've developed to transform how building's operate – 4see and Secure. 4see analytics provides crucial information to safeguard and enhance asset value. It works seamlessly with existing systems, aggregating existing data to provide and predict accurate and actionable insights, with benchmarks to external data too. Secure tracks real-time occupancy and monitors ambience, water, waste, carbon emissions and energy consumption, all under one dashboard. It meets today's demanding facility management requirements.
What one word would you use to describe Retransform?
Efficiency. The whole purpose of Retransform is to facilitate positive transformation and making businesses and projects in the real estate sector more efficient is at the heart of that.
What does the future hold for Retransform?
I see Retransform continuing to offer services that support businesses in the real estate sector, but we'll also continue to innovate, creating new solutions to transform it for the better. We'll have a wider societal impact too – supporting sustainability, helping in the race to net zero, providing environments where people thrive. As a thought leader and pioneer in different technologies, we can make a real impact, driving innovation, pushing the barriers and providing solutions that facilitate positive change.