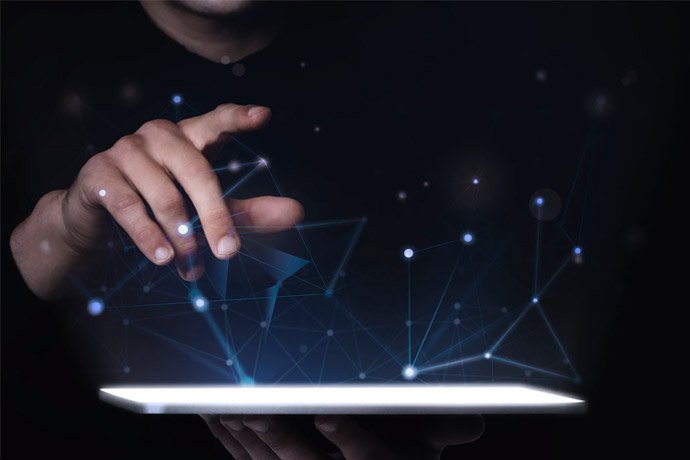 As we look ahead to Realcomm in June, what are the top trends impacting the US real estate market?
On June 14th, Retransform will arrive at Realcomm, Florida – the industry's largest event focused on tech in real estate. Realcomm attracts a huge variety of industry decision-makers, from owners and developers to CIOs, CTOs, facility managers and sustainability directors.
It is taking place at a pivotal moment in the US real estate market. Historically, the industry may have been slow to embrace emerging technologies, but the pandemic has accelerated the adoption of PropTech. Now, North America is fast catching up with Europe and the UK, where in 2021 the market accounted for around 20% of global PropTech investment.
This year's conference agenda reflects the growing appetite for technology, setting out the wealth of opportunities out there – particularly around ESG – with themes including Data, Automation, PropTech, Investment Management, and Talent and Staffing.
Retransform is at the forefront of all of these areas, having supported clients for over 20 years both with their business operations and real estate projects. We set out here our top trends transforming the sector, which will be capturing the attention of Realcomm visitors in June.
Repetitive robots
Robotic Process Automation (RPA) is one of the digital technologies that is starting to impact processes across the entire real estate sector. It takes the pain out of monotonous and predictable tasks, freeing up time for more strategic activity, improving job satisfaction and productivity at the same time.
Whether it's accounts payables and receivables for property managers, importing the monthly rent roll or extracting and uploading of lease data, RPA can help. Our Rebot tool, designed specifically for the property sector, mimics human actions which are repetitive and predictive, completing manual tasks in no time at all and reducing the probability of human error.  Our custom bots also use Machine Learning so they can execute a structured sequence of steps, leading to meaningful and accurate activity without human intervention. 
Insightful investment
If you could make your assets work harder without any more effort, why wouldn't you? This is an area where technology has really come into its own. Modern financial modelling tools for real estate are incredibly powerful, enabling the precise projection of real estate asset performance.
It's time to move away from spreadsheets towards a modelling solution. We have developed Valere to do just that. It is a cloud-based financial modelling solution for real estate investors that provides unparalleled visibility into the performance of a specific asset or group of assets throughout their lifecycle. If you are an asset manager, investor, lender or broker, this tool enhances your decision making, for acquisitions or dispositions, to analyze cash flow or to understand overall financial performance.
Machine Learning and Artificial Intelligence 
The use of machine learning and artificial intelligence is gathering pace in the global real estate market. Why? Because data and predictive analysis fuels better investment decisions. It also brings benefits in sustainability and energy efficiency, creating knowledge, insights and improvements that we may not even be able to visualize yet.
To harness the value of this technology, historical and live data needs to be consolidated from disparate sources and organized. Introducing 4see, our analytics tool for real estate that dramatically improves the performance of an asset. It works seamlessly with your systems, aggregating your existing data, to provide and predict accurate and actionable insights, with benchmarks to external data.
Smart and smarter buildings
Buildings are no longer about bricks and mortar, but about the people who use them. Sustainability, wellbeing and employee experience are top of the agenda and occupiers are demanding exceptional performance from their premises. PropTech can help to facilitate this and drive improvement in how our environments contribute to our happiness, health and productivity.
Our Secure platform has been created for the landlords and property managers of the future, arming facility managers with real-time data to enable efficient decision making. It embeds smart technology, tracking real-time occupancy and monitoring ambience, water, waste, carbon emissions and energy consumption, all under one dashboard. Digital Twin technology combined with IoT sensors also allow for real-time monitoring to elevate operational performance.
Smart cities
The next step on from smart buildings is smart cities. We expect that, as the Internet of Things (IoT) grows within real estate, it's likely to expand beyond individual smart devices. Soon, entire campuses or even cities will be digitally connected, constantly sending and receiving information and data so they can perform at their very best.
This will then inform improvements in masterplanning, infrastructure and enhancing our existing buildings, truly embracing the potential of Digital Twin technology for the greater good.
Realcomm will explore all of these trends with its most comprehensive education program to date. It promises to be immersive and inspiring. Our team attending is ready to share their expertise and advice, to help everyone involved in the real estate market in the US and globally to harness PropTech's potential and reap the benefits.
If you have a challenge and want to meet to explore the best solutions, our team is waiting to hear from you.
Get in touch and book a meeting. We want to see you there!
For information on our services and solutions for real estate in the meantime, contact us.