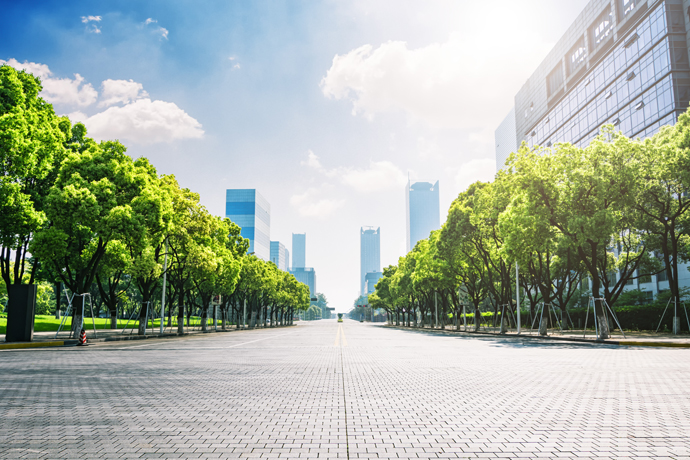 The UK's National Net Zero Awareness Week takes place from 2–8 July. As the climate crisis intensifies, this week of action gives us pause to focus on achieving Net Zero. Net Zero means cutting greenhouse gas emissions to as close to zero as possible. It requires a balance between the amount of emissions produced and those removed from the atmosphere.
Transitioning to a Net Zero world is without doubt the greatest challenge of our time. It calls for a complete transformation of how we produce, consume, and travel in our everyday lives. We all need to step up and change our behaviour to radically reduce our carbon emissions, both at work and at home. And that will depend on embracing new measures, innovative solutions, and hard-hitting government policies. Net Zero Week highlights the actions we can take now – with expert advice and information that shows us how to get there, and how we will all benefit.
What can the real estate industry do about carbon?
The property industry has a huge role to play in reducing carbon emissions and maximising energy efficiencies. Globally, the building sector has one of the highest carbon footprints across the world, currently contributing to 30% of global annual greenhouse gas (GHG) emissions and consumes around 40% of the world's energy. In the UK, buildings are responsible for 23% of all carbon emissions. In turn, 30% of these emissions come from non-domestic buildings with approximately 70% from commercial buildings and 30% from public buildings.*
International scientific consensus tells us that in order to prevent the worst climate damages, and adapt to their consequences, global net human-caused emissions of carbon dioxide (CO2) need to fall by about 45 percent from 2010 levels by 2030, reaching net zero around 2050. The UK government has updated plans to achieve Net Zero by 2050 with a 'green industrial revolution' and in June 2021, they set the world's most ambitious climate change target to date. This would reduce Scope 1 emissions by 78 per cent, pushing the UK to more than three quarters of the way to Net Zero by 2035.
Action is needed urgently and changing our behaviours will be paramount in the fight for a healthier and more robust planet. It's clear that significant change means maximising energy efficiencies and reducing carbon emissions across property portfolios. And new initiatives will enable offices to play a leading role in creating a sustainable future.
How PropTech can help
To answer all of these different drivers of change, the path of least resistance is to look to technology. There is now a place for a set of powerful, innovative tools that can help support the real estate sector to drive down energy usage and measure how we're doing along the way. For example, using Retransform's Secure platform, which enables the collection and analysis of environmental factors within a building, can enable informed, sustainable refurbishment. Of course, this is not just a UK issue and many investors and developers operate globally, so taking a portfolio-wide view can illuminate the global impact.
PropTech solutions are evolving every day to become more powerful, accessible and flexible. Smart data can help us to drive down energy use more easily, while automation and machine learning can enable us to consistently monitor, measure, and make improvements at the touch of a button. These digital solutions are our allies in the fight for a healthier planet, allowing us to create and maintain the smart buildings of the future.
Get in touch to find out how technology can drive the E in ESG for your business. Contact sales@retransform.com to discuss your needs.
#NetZeroWeek
*Source: Janda, K.B., Kenington, D., Ruyssevelt, P., and Willan, C. (2021). Towards Net Zero in UK Commercial Real Estate: Key information, perspectives and practical guidance. HSBC Centre of Sustainable Finance.