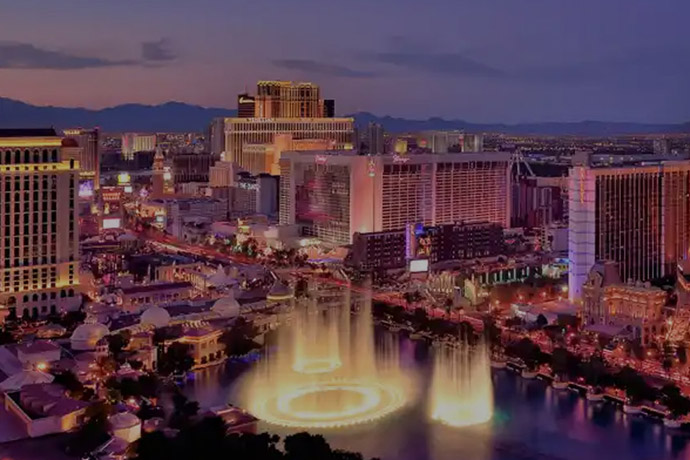 Next week, Retransform is heading to Vegas for the upcoming ICSC (Innovating Commerce, Serving Communities) REcon, May 22nd–24th.
REcon Vegas is ICSC's premier pro-tech event, taking place annually at the Las Vegas Convention Center. We can't wait for this vibrant three-day gathering of dealmakers and industry experts, all of whom are driving innovation and evolution in the Marketplaces Industry.
We'll be there to share our expertise on technologies and proptech platforms that can enhance the efficiency and success of your business, from efficient operations and wider ESG performance to customer experience and profitability. You can visit us on booth #3489 or arrange to meet us.
Another key aspect of our trip is to spend time with our clients and partners. We are pleased to have many clients attending, with whom we have enjoyed long, productive relationships, evolving our solutions over time to support their businesses as they grow. Equally important are our partners, such as Yardi and MRI – working collaboratively with them makes us a powerhouse in implementing and integrating their software into our mutual clients' overall solution.
When it comes to the wider event, we're looking forward to seeing some inspiring professional development workshops on topics including: The Emerging Dealmaking Ecosystem, Omnichannel Innovation, How to Use Analytics to Optimize Your Locations and Increase Revenue and Amplifying the In-Store Shopper Experience. The Conscious Changemaker unpacks the different ESG perspectives and how to start your own initiative.
REcon 2022 looks set to be a fascinating three days of discovery. We can't wait to meet with fellow innovators from across the globe to explore theories, learning and thought leadership around the latest tech developments and the future of the industry.
Retransform's team at the event:
Lynn Peters, CPM Vice President Global Operations
David Peters, Manager Business Development
Bhavana Amla, AVP Business Development
We look forward to seeing you there!
Book a meeting with us at ICSC 2022 Las Vegas