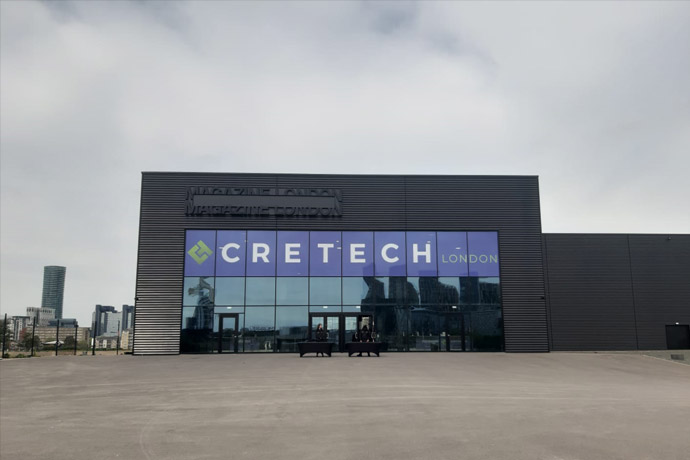 Retransform recently attended the CREtech London conference, a key event in the PropTech calendar that unites the industry with thought-provoking sessions from real estate trailblazers. With a rising number of attendees at this leading event, it was great to see technology and its potential for the property sector high on the agenda.
Topics included winning the war on talent, accelerating innovation and data strategy – as well as a quickfire introduction to the hottest new PropTech companies of 2022 and an intriguing dive into the metaverse. A standout session explored the huge potential for harnessing real estate as a force for good.
This year, there was a focus on how emerging technologies are shaping our experience of the office – and the notion of customers, not developers, leading the change. There was a real sense that real estate developers must listen more to their customers and less to investors. To attract the right talent, companies need to create working environments that nurture and inspire their occupants, as well as demonstrating their ESG commitment with a solid roadmap towards zero carbon.
Olly Freedman, who attended the event on behalf of Retransform, commented:
"CREtech this year was about changing real estate for the better, helping it improve its efficiency, value and sustainability. Of particular note was the first session with Toby Courtauld, Chief Executive of GPE, who acknowledged how much more discerning and empowered today's tenants have become and the impact this has had on improving the landlord/occupier relationship. Interestingly, many of our solutions and services help to facilitate this, providing the data that informs decisions and encourages collaboration to deliver a positive impact.
"It's clear that PropTech has enormous value to offer the real estate sector, as more and more companies look for innovative ways to drive efficiency, focus on the customer and deliver on ESG commitments. After two decades partnering with clients across the globe, we have arrived at a fascinating turning point, where new technologies are transforming the world of real estate – and holding the keys to its future. To quote one of the CREtech thought leaders: 'With PropTech we are reimagining the built world'", he added.