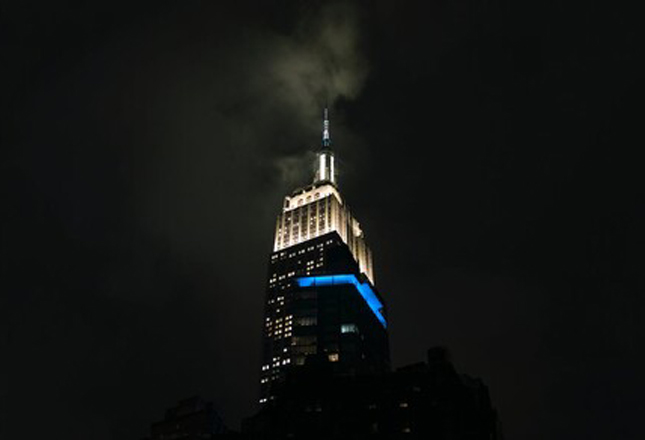 The US PropTech potential.
A thought leadership blog with an international perspectives and regional focus.
In October, CREtech will once again open its doors in New York City – we'll be there.  Heralded as the event where global real estate trailblazers meet, speak and leap into the future, we take a look at the opportunity in property technology (PropTech) available to the US real estate market and how it can become more sustainable and benefit from a net zero future.
There's no denying that the scale of the net zero challenge is significant. According to McKinsey and Company*, in order to meet net zero and a global average temperature of 1.5°C, the US needs to achieve a reduction in emissions of 90%. This is further complicated by the fact that the impact of climate change varies depending on geography, with states in the Northeast and West expected to fare better than parts of the Midwest and Southeast. This disparity is also true of the real estate sector, although currently it is generally a struggling market with office occupancy levels still low due to the pandemic.
What we do know for certain however is that the building sector has one of the highest carbon footprints across the world, currently contributing to 30% of global annual greenhouse gas (GHG) emissions and consuming around 40% of the world's energy**.
Action is needed but the challenge is that it needs to be driven by central Government and regulation. Implementation is tricky because states have a lot of control over what they impose. For example, New York has more stringent targets than many of its neighbouring states. Regardless, it needs to find a way, not least because pressure is on from other nations that are much further ahead – Europe for example.
So how can the US real estate sector make a positive contribution? PropTech is central to the answer. If the US can embrace technology in the way that Europe has, it can accelerate improved performance tenfold – and not just in sustainability terms but also commercially. The two are not mutually exclusive.
So, what are the key benefits of implementing PropTech in the US?
1. Efficiency
The US already uses some technology systems to support business functions, so going further by automating all simple tasks is an easy first step. Tech can be used to undertake practical yet essential tasks like opening emails and auto-filling forms, from accounts payables and receivables to lease creation and management. It can also process data, such as extracting structured data, collecting social media stats, and following if/then decision rules. Our Rebot tool does precisely this in a way that is tailored to real estate business needs.
2. Productivity
Another benefit of Rebot is that is uses Machine Learning, executing a structured sequence of steps without the need for human intervention. This frees up more time for strategic activity. And we're not just talking about a few hours. Taking administrative tasks as an example, it can take one person a week to upload 100s of invoices every month. Using Rebot, the task can be completed in just 30 minutes per month. You've basically got a week back to focus on other things. There are so many applications too – technology for supply chain management, enhanced tenant experience, better informed dispositions and acquisitions, or decarbonizing buildings.
3. Sustainability
There are powerful PropTech tools available to support the real estate sector drive down energy consumption usage and work towards the looming net-zero targets.
Our Secure PropTech enables existing buildings to become 'smart' through the installation of sensors to collect and manage real-time data and display actionable insights for portfolio-wide assessment and improvement. Property managers and landlords can set temperature and energy usage based on tenant behavior and need or by pre-determined consumption levels. Systems can be automated to switch on and off as appropriate. This can also result in increased NOI and happier tenants. A triple bottom-line win for People, Planet and Profit!
4. Money
Technology drives commercial success. By becoming more productive and efficient, leadership teams can focus on pushing the business forward. There's also value in becoming more sustainable to avoid obsolescence, safeguard reputation and meet the demand of today's occupiers in terms of sustainable performance. Forward-thinking brands often attract more investment and customer interest.
So, what's our advice for a US real estate business interested in PropTech?  Lynn Peters, Vice President of Global Operations at Retransform, sums it up perfectly:
"As a global company, we have a unique perspective on how firms in different regions respond to the challenges within our industry.  Our advice is to first collaborate with your business units, understand those needs intimately before designing the architecture for each solution. Embracing the adoption of PropTech is vital to the success of its purpose.   
"The US real estate market has, until now, been slow to adopt PropTech..Don't be afraid of change; fully embrace the opportunities PropTech solutions can provide within your organization. "
Let's talk. Get in touch or arrange to meet us at CREtech or a global event.