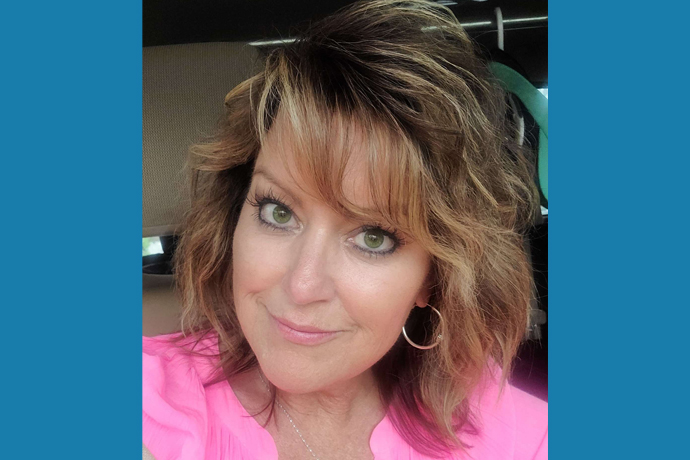 Based in our Dallas office, Lynn Peters is Retransform's Vice President of Global Operations. She has also been named a 2022 Woman of Influence by the GlobeSt. Real Estate Forum. We spoke to her about what drives her at Retransform – and what she sees ahead for the company.
Brief description of what you do at Retransform?
After ten years, like many others, my role involves a little bit of everything– but my main responsibility is successful delivery of client projects. I oversee our global operations with a particular focus on client relationships and internal collaboration for continuous improvement to meet or exceed our client's expectations.
What are you most proud of accomplishing?
I'm proud to have had the pleasure of working with some of the best colleagues, real estate companies and professionals around the globe, which has afforded me the opportunity to learn about new challenges and opportunities facing our industry every day.  This provides invaluable insights to better enhance and tailor our services and PropTech solutions which has been instrumental to the growth and success of Retransform.  I'm proud to be part of an organization that strives for excellence both in its own culture and its never fading desire to be a global leader and a valued partner to the industry.
How is PropTech transforming real estate?
PropTech is facilitating a faster rate of adoption of various technologies within our industry. It's removing some very antiquated processes and replacing them with more efficient techniques, which in turn drives efficiency gains, ROI, NOI and ultimately improves the bottom line. This ranges from the adoption of technologies such as RPA to more sophisticated solutions providing robust data analytics, ESG compliance solutions to the use of digital twin technologies, which are just the tip of the iceberg. It's an exciting time for our industry on this front!
What does transformation mean to you?
I see transformation as the process by which something exponentially improves or changes for the better – be it an SOP, a report, or a specific function or task. Retransform's company-wide mantra has always been, "There is no project too big or too small, we will come together in a client's time of need". Over the past 18 months, there have been so many significant projects and innovations and initiatives pushed forward by Retransform that we can now add more value than ever before.
Because of strong client relationships, we have unique access to specific client needs to enable the development of solutions or services to meet changing needs.  A few examples of this include our PropTech applications like 4see Analytics, Valere and Secure. 4see is our analytics platform, Valere is a valuation financial modeling tool and Secure is a digital twin platform. All of these are designed to improve investments and bottom-line values for our clients.
One word to describe Retransform?
Agile. Our industry is ever changing and we pride ourselves on providing solutions to our clients to accommodate their needs.
Who do you look up to?
My parents –they taught me the values of family, hard work, the importance of character and humility and gave me the ability to face challenges in life to achieve the best possible outcome. Their influence continues to guide me both personally and professionally even to this day!
How do you see Retransform changing over the next few years?
I see us continuing to adapt and evolve in line with our clients' different needs and expectations. We will continue with a strong focus on skills enhancement and efficiency gains, both internally and externally.
What are the barriers to PropTech adoption?
Embracing the adoption of technology from the top down. There has to be buy-in across all business units within an organization, in order to ensure complete success.
What challenges is the real estate industry facing (and how can we overcome them)?
During the pandemic, we reached out personally to every one of our clients with the promise of continued support during that extraordinary time, which had profound affects to virtually every industry, city, community and family across the globe.
Currently, the main challenge is the current market and economic conditions that are affecting the real estate industry overall. With rising interest rates, changes in the demand for office space, talent shortages, as well as other macro-economic trends, the industry is preparing for the challenges ahead.  I see our critical role as providing the services and solutions that can support transition and help businesses adapt to evolving market conditions, always tailored, always value driven.