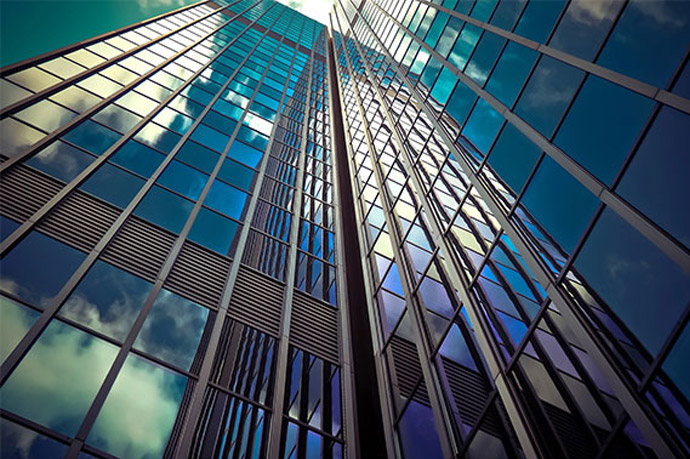 Forbes defines PropTech as 'businesses using technology to disrupt and improve the way we buy, rent, sell, design, construct and manage residential and commercial property'. The term Property Technology has only gained popularity in recent years, due to the digitization in various industries that eventually spilled into real estate.
Essentially, PropTech is a part of a larger ecosystem, affecting and affected by a number of verticals and their respective innovations. It is not just a physical progression towards the change in digital landscape but also a collective mentality transformation that involves moving away from what we know and are comfortable with and getting closer to where we want to be, despite changes that challenge the way the industry has approached technology. A very basic example is the simple migration of paper files, leases, documents, etc. to a digital shared environment, which can be challenging to implement but is part of this growing trend.
The opportunity to modernize real estate is immense. The industry contributes $3.5 trillion* to the US GDP, of which $836 billion is construction spends. About $1.3 trillion worth of existing homes transacts every year, generate about $66 billion in terms of broker commissions.
The 3 waves of PropTech
The world has seen three waves of PropTech:

1. PropTech 1.0 -
PropTech 1.0 is marked by an initial reluctance of accepting technology into real estate and a consequential growth of online listing sites in 2007. In the early 2000's, you may not have imagined purchasing or renting a home online, however, as time progressed and people acclimated to e-commerce, the trend was adopted by the real estate industry.
2. PropTech 2.0 -
PropTech 2.0 utilized existing technology concepts of the sharing economy, including smart building, smart homes and shared spaces. The year 2008 and onward, we experienced real estate services in a whole new way. Today, the use of data analytics and virtual reality offers better and more specialized services for customers.
3. PropTech 3.0 -
The waves of PropTech have been heavily funded and supported by CEO's and leaders in the industry, ensuring that the coming years will be witness to experimentation with emerging technology like drones, virtual reality tools, IoT and blockchain technology The adoption of new technology must have buy-in from the "top down" to ensure its successful adoption and implementation within industry organizations.
PropTech 3.0 has startups employing technology such as Unmanned Aerial Vehicle (UAV), autonomous drones, big data, artificial intelligence (AI) and solar power. New technology has even enabled homes to become energy producers.
Albeit slowly, PropTech has snowballed into an impactful phenomenon half-way into 2019. Here are some predictions of what will be popular in the PropTech industry this year!
PropTech Trends 2019
Increased Funding For Proptech Startups -

Big players like SoftBank, JLL, CBRE and Savills have already been in the PropTech space for a long while. Major VC firms like Sequoia Capital, Global Founders Capital, Pi Labs, Seedcamp, Seaya Ventures, Passion Capital, Fifth Wall Ventures, Camber Creek and Starwood Capital Group have invested a substantial amount in this segment too. 2019 is set to bring continued PropTech investment growth.

Enhancement to digital connectivity -

This will have direct impact on the desirability of one building over another in addition to the effects on cloud-based services and smart building features.

Smart Building Apps -

The recent attention on smart building apps will get stronger in 2019. The idea is to enhance tenant experience and comfort while building community and providing new experiences inside commercial and residential buildings.

Co-working Spaces -

Long-term leases and skyrocketing property prices have made it increasingly difficult for young professionals to pursue their dreams. This new business model, propelled by WeWork and similar flexible office spaces, provides a suite of services that enable tenants to utilize spaces efficiently. These spaces offer digital connectivity, furniture, fixtures and everything the goes into operating a business with the ease of affordability and efficiency at the click of a button.

Blockchain Technology -

The development and application of blockchain technology is the new big thing. It refers to a secure, cryptographic ledger that stores all transactions made in a system across many different computers, allowing the property industry to be radically transformed in the areas of transparency and liquidity.

Increasing PropTech Solutions -

Property firms will soon start to develop their own collections of PropTech solutions that complement each other. This means we will see a push towards more open technology, and an increase in the way building owners commoditize their assets, with the most successful PropTech solutions operating in a stack of like-minded platforms to give property firms an edge. Those that are able to capitalize on these trends will likely drive NOI and their market leader status.

In this day and age, it is essential that we fully recognize the potential of PropTech 3.0. In the coming 10 years, it will change the way real estate works - with increased efficiency and a greater market share for tech-enabled real estate companies.

As a technology-driven organization, we, at Retransform, are dedicated to offering comprehensive solutions worldwide to commercial, residential, retail and corporate real estate companies, with experienced staff, technologists and analysts. We welcome the PropTech 3.0 wave with enthusiasm and expertise, ready to see how 2019 unfolds.

To learn more about our technology-based solutions and how we can help your real estate business expand, visit us at www.retransform.com.