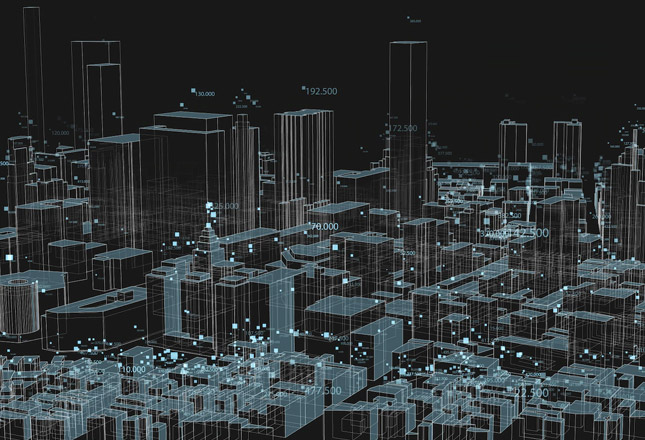 Smart buildings mean different things to different people. Whether it's optimised heating and ventilation, lighting and access control, or enhancing the user experience. Net zero and ESG targets have been huge drivers of change in how buildings are managed. In addition, along with digitalisation, so have the growth of data and connected devices, and the pandemic's effect on hybrid working.
One innovation with huge potential for commercial real estate is the growth of Edge computing, where data storage, processing and computation take place locally, at the 'edge' of a network or on premise – and closer to the source of the data – rather than in a centralised data centre. Taking it a step further, smart IoT (Internet of Things) at the Edge can provide a gateway to the Cloud while keeping important data at device level.
This trend, which is gaining popularity, was the subject of the recent Realcomm webinar, Smart Building Showcase: IoT at the Edge - Advancing the Smart Building Conversation. The webinar looked at the transformational technologies, methodologies and best practices making buildings smarter and more secure.
Kaushlesh Chandel, Associate VP, Technology & Innovation at Retransform, was on the panel with six other industry experts. Participants explored key issues, including the crucial role of real time data analytics and managing data at source in delivering actionable insights to accelerate decision-making, boost operational efficiency and cost savings, and reduce energy usage.
Kaushlesh shared his thoughts on smart buildings and digital twins, with stand-out takeaways including:
The value of digital twin technology, especially when it comes to capturing, analyzing and visualising data. Providing a visual representation of an asset, it can help monitor energy consumption, air quality, waste management, heating, water leakage and more
How digital twin technology benefits occupier attraction and retention – enabling deeper understanding and transparency of occupancy patterns, allowing tenants to virtually experience a space and ensuring comfortable environments once they move in
When picking digital twin and Edge technology, it's vital to consider security implications and how to future-proof your set-up. Ideally, IoT devices should be on separate networks to users, so if a device is compromised the risk does not spread. There are numerous common technologies that are scalable, can be linked with an Edge computing data processing hub and can connect multiple buildings securely. For example, wireless mesh solutions such as Zigbee, LoRa, as well as Bluetooth and VPN technologies
A hybrid approach is best – offloading functions to the Edge so that everything critical is on-premise, thereby avoiding sole reliance on Cloud technologies. If you want to implement AI and ML, for instance to process live video to evaluate footfall into the building, this is more cost-effective and secure on Edge instead of the Cloud
The return on investment of IoT at the Edge and Digital Twin technology can be split into three buckets – energy and ESG, better and more efficient facilities management, and the ability to offer high-quality digital amenities to tenants (which, in turn, improves rental prospects)
Retransform champions smarter buildings to drive ESG, occupier wellbeing and energy savings. That's why we built Secure, our proprietary digital twin technology that collects and analyses data from IoT sensors to provide valuable insights.
To find out more, contact sales@retransform.com.