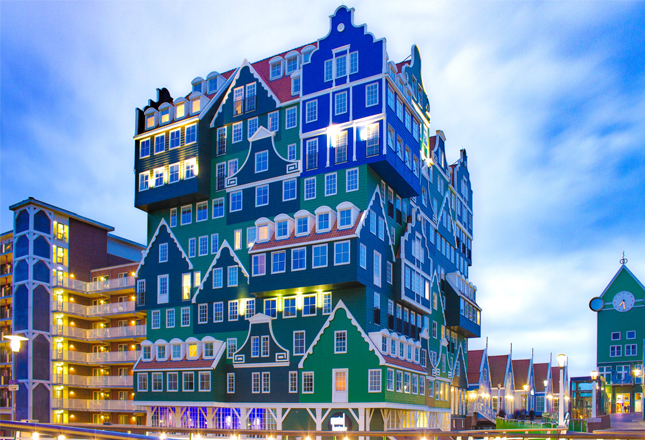 From density monitors to air quality sensors and footfall counters, most real estate assets now contain some type of sensor. There's no doubt that today's property owners and users know far more about buildings and how they perform than they did a decade ago.
But many property owners are still yet to realize the potential of bringing all sensors together to create a digital twin that maximizes asset performance, technology company Retransform's Product Manager Anamaria Spulber said.
"Digital twins can help make buildings intelligent, self-managing and autonomous," Spulber said. "Only a holistic approach can help owners obtain maximum efficiency and value of their assets, but this is not yet often identified as an important factor in achieving efficiency of scale."
Creating a digital twin of a building means using sensors and collecting data that creates a complete picture. The idea is that by creating a digital version of a building, a property owner can know what's going on inside and act accordingly.
The concept of digital twin technology is not new, but commercial real estate is taking its time to adopt it, Spulber said. Property owners are not aware of the range of benefits that digital twin technology can bring.
Retransform has been researching the benefits of sensor technologies for years and concluded that they can only be maximized if they are combined under a holistic approach. As a result, the company has created a digital twin platform called Secure.
"With a digital twin, you can create autonomous buildings, not just smart buildings," Spulber said. "Using a platform like Secure can remove any inefficiencies and detect opportunities to create value. There are so many opportunities, from managing consumption and decarbonizing to matching supply with demand based on best prices and improving the user experience and health and safety."
Starting with sustainability, creating a digital twin can help a property manager reduce a building's impact on the environment. To do so, data must be collected on three areas, Spulber said.
"First, embodied carbon," she said. "Second, use of resources such as energy or water. Third, the carbon emissions coming from activities in a building. These are known as scope 1, 2 and 3 emissions; Secure specializes in collecting information on Scope 2 emissions. Secure's dashboards can show you the complete dataset can a property owner look at the building from a holistic ESG perspective."
Having a complete set of data will also help a property owner report on factors such as water, waste or indoor air quality against requirements such as those set by GRESB or map performance against accreditation schemes. Stakeholders can be given complete performance data in real time.
Environmental performance aside, effective data management can help to reduce costs by streamlining processes, Spulber said, as well as by reducing consumption. If there is a water leak in part of a building, a sensor can detect and automate the process to tackle it, reducing labor time and directing resources to a specific problem.
Turning to property users, digital twin technology and effective data collection can improve the user experience. A sensor can set the temperature to the level needed by each user or automatically detect occupancy levels to create the right air quality. Tools can give the tenant the ability to control their own experience, from digital entry to meeting room booking.
"It's a challenge in the industry to collect holistic, high-quality data on all aspects of a building," Spulber said. "Many property owners collect data about one aspect of a property, but not the others. To make the most efficient use of a building, you need an overview of the whole data picture."
Spulber said that despite slow adoption, uptake of digital twin technology in CRE will increase soon. Globally, the digital twin technology market is forecast to grow rapidly, from $9.491 billion in 2022 to $72.654 billion in 2032. This is not a market that CRE can ignore for long, particularly when faced with the need to improve efficiency from all angles.
"While many property owners consider digital twin technology a long-term goal, we hope it will be adopted much sooner than expected," Spulber said. "This is due to the increased regulations on climate change, increased energy costs and demands from tenants."
Spulber said that those who adopt digital twin technology such as Secure first will be at an advantage. They will avoid the transition costs imposed by upcoming environmental regulations, while obtaining increased profitability and maximum value from their assets.
"Driving down carbon emissions, delivering a healthier workplace and enhancing the user experience will all lead to higher valuations of assets," she said. "In turn, this leads to higher rents and better loan deals. As asset risk is reduced, they can be more attractive for investors. Digital twin technology can lie at the heart of this improvement."
This article was produced in collaboration between Retransform and Studio B. Bisnow news staff was not involved in the production of this content.
Studio B is Bisnow's in-house content and design studio. To learn more about how Studio B can help your team, reach out to studio@bisnow.com.