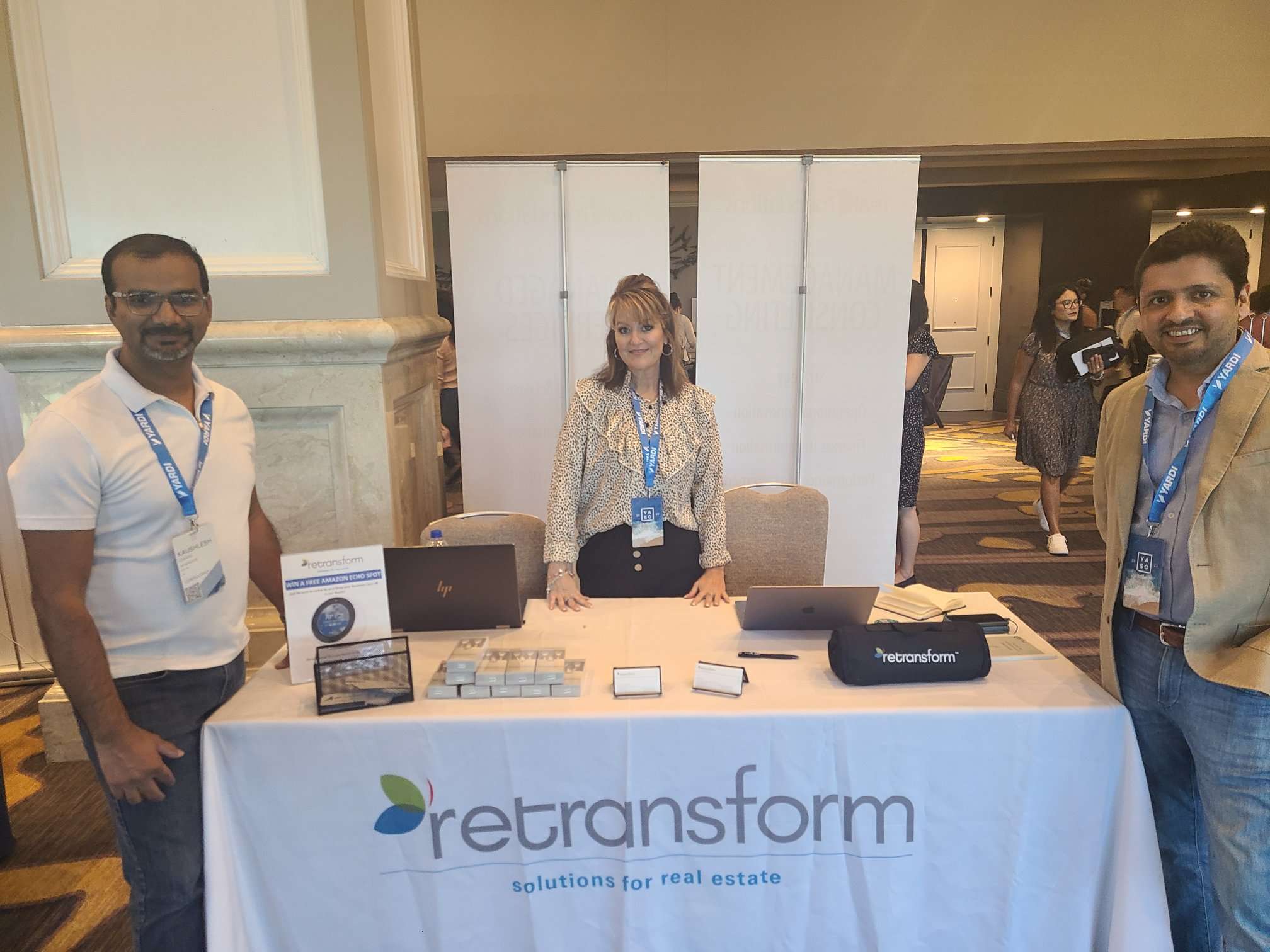 Yes to Yardi®
YASC NA 2022 was at the Manchester Grand Hyatt in San Diego this year. Organized and hosted by one of our key partners, Yardi®, this event brought together North American property managers, owners, operators and investors – and connects them with the software solutions that will help them grow and innovate.
Implementing and integrating software systems is a key part of the work we do here at Retransform to make our clients more successful. For 15 years, we've played a pioneering role within the industry, providing Business Management Services, developing innovative PropTech solutions, and building strategic partnerships with best-in-class software companies like Yardi.
Yardi specializes in property management software. Established 40 years ago, it has consistently set the standard for real estate software solutions and technical innovation. Its software supports everything from accounting, marketing and leasing, market intelligence and energy management to end-to-end procurement, business intelligence and learning management. Plus, it is suitable for all portfolio types and sizes.
Bhavin Shah, Vice President of Business Development at Retransform, explains why he attended YASC NA: "The event examined current industry trends and made predictions about the challenges and opportunities that lie ahead. From on-demand classroom instruction, real-time consultations with Yardi solution experts and interaction with industry peers across the region, we gathered in-depth insight and are able to share the benefit of this up-to-the-moment knowledge with our clients."
Retransform exists to develop custom PropTech solutions that streamline business operations, drive efficiency and boost productivity. Our partners and the relationships we develop with them are a key part of our business. We are a leading integration partner for many real estate software applications including MRI, Oracle, Re-Leased, Coyote, Microsoft, Salesforce – and Yardi.
By integrating different systems and benefits, we enhance return on investment (ROI) and net operating income (NOI) for our clients, which in turn makes their businesses successful.
We enjoyed catching up with our colleagues at Yardi – and connecting with our friends in the wider real estate community.
Find out how we can help you integrate your systems, old and new.