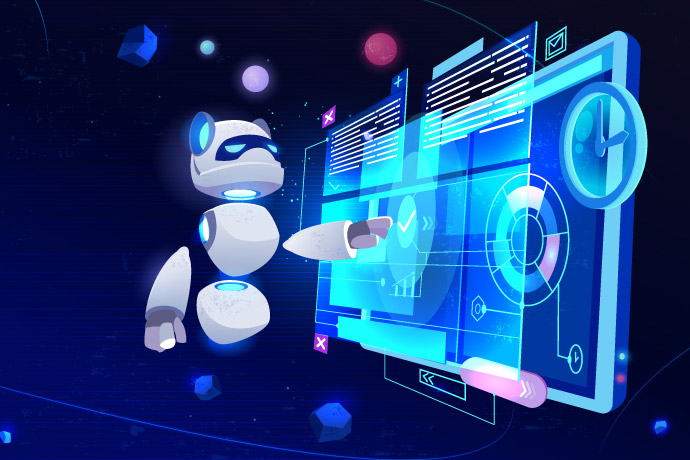 Product Spotlight
Traditionally, the ability to complete large volumes of day-to-day administrative tasks has always been key to a successful real estate business. But all that's changing with the emergence of Robotic Process Automation (RPA). RPA is an increasingly popular digital technology designed to perform a wide range of repetitive and time-consuming tasks and processes – and it's changing the face of our industry.
RPA works by mimicking repetitive human-computer interactions, completing them automatically in a fraction of the time. Packed with powerful time-saving, money-saving functions, RPA software brings the value of intelligent automation into sharp focus. As well as improving your turnaround times, it opens up vital access to knowledge, optimization and growth.
RPA allows you to systematically pull out the data, research and trends information you need to scale your business. Armed with these insights, you can monitor, analyze and improve your client services, efficiencies and productivity – all of which deliver a better experience for your customers. 
RPA-as-a-service is what we do
The team at Retransform is excited to be showcasing Rebot, our signature RPA tool, at the 2022 RealComm, Provada and BOMA real estate conventions. Using Machine Learning, Rebot executes a structured sequence of steps, enabling meaningful and reliable activity without the need for human intervention.
Designed specifically for the property sector, Rebot takes on all the simple, practical yet essential tasks like opening emails and auto-filling forms, covering everything from accounts payables and receivables to lease creation and management. It also holds significant data processing capabilities, such as extracting structured data, collecting social media stats, and following if/then decision rules.
At Retransform, RPA-as-a-service is what we do. For prospective clients, our approach is to explore different scenarios, putting together a tailored solution that will meet your specific requirements.
At the implementation stage, we work to a carefully designed five-step sequence:
First, we take a deep dive into your current manual admin systems to begin creating the solution you need.
We then develop the solution and test environments.
We build your new tailor-made Bot.
Complete testing and stabilizing your infrastructure.
Finally, we go live. 
Example of RPA at work
RPA delivers extraordinary value, best illustrated in a use case focusing on AP Processing Automation. Let's say a client has hundreds of invoices to upload manually every month, taking around a week for the AP team.
Rebot automates the process by identifying the different invoice types and applying an OCR (Optical Character Recognition) scan to extract the necessary information. This is seamlessly uploaded to their property management system using a bespoke RPA. The task is completed in an astonishing 30 minutes per month, compared with 50 to 60 hours per month using the old system.
RPA brings huge advantages to your business, transforming the working day for your Accounting, Finance and Admin teams, while reducing the probability of human error. By streamlining your workflow, it frees up time for more strategic activity, and has a hugely positive impact on team capabilities and job satisfaction. At the same time, its powerful data processing capability gives you the tools you need to constantly push forward your business.
Come and meet the Retransform team at one of our events – we'd be delighted to walk you through how Rebot can drive your success.
Or you can schedule a demo at your convenience by contacting sales@retransform.com.
Find out more at: Rebot – powered by Retransform