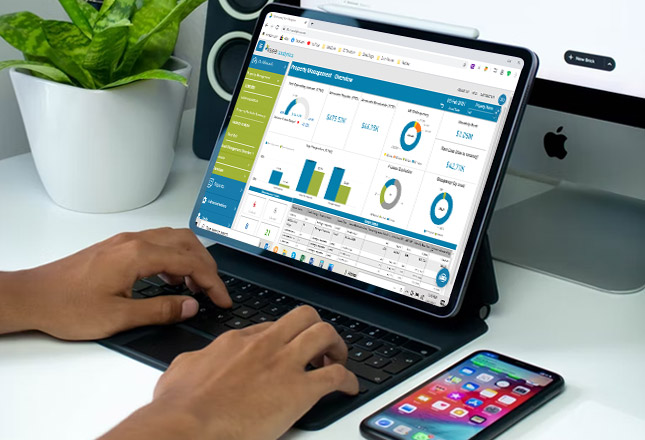 Data analysis can sound like a job only the most skilled, detail-orientated person can take on. But with the software available for real estate investors and managers today it doesn't have to be, said Kaushlesh Chandel, Associate Vice President of Technology and Innovation at global proptech firm Retransform. The tools exist to bring together all data streams and dashboards into one simple place.
"Data used to be written on notebook paper, stored in folders and filed away in the filing closet," Chandel said. "Manually collecting data has easily evolved over time and now happens digitally through disparate systems like Microsoft Office or a property management system. The key now is to bring those data sources together."
The Benefits Of Data Analysis
The amount of digital data in the world has exploded in the last few years and is showing no signs of slowing down. More data will be created in the next five years than twice the amount of data created since digital storage was invented.
Real estate managers are realizing how much data can be collected, Chandel said, and there is always the potential to add more. Old data can be analyzed alongside real-time data. Doing so effectively can help a property manager or investor assess how well they are meeting their goals.
"You can utilize what you find out to make better investment decisions for the future," he said. "Analysis gives the opportunity to adjust, assess and use the data you collect to make value-add processes to your everyday workload."
Data analysis has moved on further with the dawn of machine learning. Vast quantities of data can be analyzed in an instant, which can allow a business to act on the results fast.
"Machine learning and artificial intelligence technology helps to analyze historical data to detect correlations and spot anomalies," Chandel said. "It can assist with following patterns or market trends. This allows you to safeguard your business and significantly improve your asset's performance."
When communicating with stakeholders, data can be used to "foresee the future," Chandel said. Investors and fund managers, for example, want to have a forecast for how an asset will perform, which can involve analyzing a wide range of historical data, both about the asset and the market.
All In One Place
Despite the benefits of data analysis, the real estate sector is not known for doing it. Many argue that the dawn of proptech has been slow. Chandel said that one reason the sector is still not making the most out of data analysis is a lack of knowledge about how to choose the right system.
"Many people find the array of tools available to be overwhelming," he said. "They can be fearful that they wouldn't know what to look for when selecting the right tool or be able to utilize the data in an actionable way."
The solution is to collate all data into one dashboard, he said. Retransform's tool 4see Analytics allows a user to bring all data sources into one dashboard and then create actionable insights. It integrates with Microsoft Teams, as well as software from the likes of Yardi and MRI.
"Having everything in one place gives the ease of accessibility," Chandel said. "You don't have to have many systems open and you'll know you have everything you need right at your fingertips. Retransform has the advantage of over 20 years' integration expertise of the different software used by the real estate industry, so we can deliver for a huge range of projects and clients."
Data analysis will evolve as computer speed increases even further. As more property owners and investors realize the benefits that using a single system can bring, Chandel said that Retransform is able to adapt and be flexible for all clients' needs.
This article was produced in collaboration between Retransform and Studio B at Bisnow.