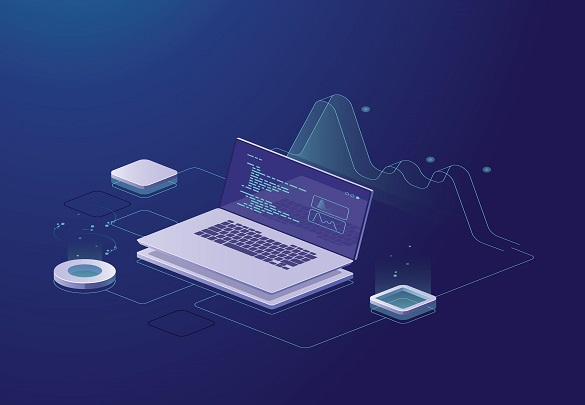 Artificial Intelligence? That's the technology from The Matrix, right? Or those robots in the film with Will Smith? Well, yes… but Artificial Intelligence (AI) is no longer just the subject of sci fi films. It's very much a reality with 39% of organizations ramping up exploratory phases with AI in 2020, according to IBM. In fact, AI adoption in the Real Estate industry is becoming more than just an emerging trend, it can be used to safeguard your business and properties.
The problem is, there are so many myths around the topic, it's hard to know where to start if you're thinking about introducing the technology into your everyday work. These are common misconceptions about AI in the Real Estate industry and how it can help businesses with their digital transformation journey.
AI will steal my job
One of the biggest misnomers of AI is that the technology will make your role redundant. This belief probably stems from all of those sci fi films, but it couldn't be further from the truth.
AI-driven technology can help you, rather than replace you. This is true for Real Estate and wider industries as well. AI powers smart voice assistants, like Alexa and Google Assistant, it drives the chatbot on your website, and it can crunch data to spin up easy-to-use analytics for your real estate portfolio in seconds.
"One of the biggest benefits Real Estate professionals will see from using AI is an increased reliance on their data while maximizing the skills and strengths of team members by reducing the amount of time spent on manual efforts assembling this data," says Lynn Peters, Vice President, Global Operations at Retransform.
In the same way that paper spreadsheets progressed to computers and Excel, this is the next evolution of technology to help you work more efficiently. In fact, 54% of business executives say that their adoption of AI within the workplace has led to a boost in productivity according to PWC.
The Real Estate industry is on the back-foot with AI
In 2019, 37% of organizations had implemented AI in some form. It's not so much that our industry is on the back-foot, more that we're biding our time… While the consumer, Financial Services and Healthcare industries have made significant strides with AI, the Real Estate industry is about to make its breakthrough.
"Real Estate is one industry that has a big AI opportunity due to its late mover position. The early pitfalls have been identified and now fast progress can be made with a sensible strategy," reports Forbes.
This sentiment was corroborated by Pinkesh Shroff, Vice President, Europe & Middle East at Retransform: "Seeing the shift from more basic technologies to more advanced technologies, together with a culture of collaboration and learning within an organization will have a tangible impact. This will be a technology that will need to be embraced from the 'top down' to ensure successful utilization and adoption in the Real Estate sector."
We can learn from those who have come before us and apply AI to a variety of uses in Real Estate, including:
Asset management
Finance
Sales & Marketing
Procurement
Acquisition
AI can't predict the future
More reliable than a crystal ball, AI uses past data for forecasting, predictions and alerts. Deloitte found that 38% of organizations are using AI for predictive analytics, and it's one of the areas where Real Estate professionals can really see results.
Using past and actual budgets, AI-driven analytics platforms can generate asset management forecasts more accurately than humans and save over 30% in time budgeting and forecasting at the same time.
One impressive example is how the 4see analytics platform leveraged analytics on procurement data to save a user more than $200,000. The AI engine crunched five years of property expenses data and recommended the savings by revising their snow removal and landscaping contracts.
AI is expensive to use
As with setting up any new hardware or software, there are some initial upfront costs associated with AI, but 44% of business users say that AI has reduced costs and 63% of global executives who have adopted AI say it has provided an uptick in revenue, according to IBM.
Using the 4see analytics platform to manage your real estate data, equates to a third of the cost of hiring a data analyst and it can be implemented in half the time, compared to other providers on the market. Plus, it comes with a constantly updated database of Real Estate knowledge to arm you with the tools to help you do your job more efficiently.
For more information on 4see analytics, please contact us for a demo.
Written by Claire Vanner