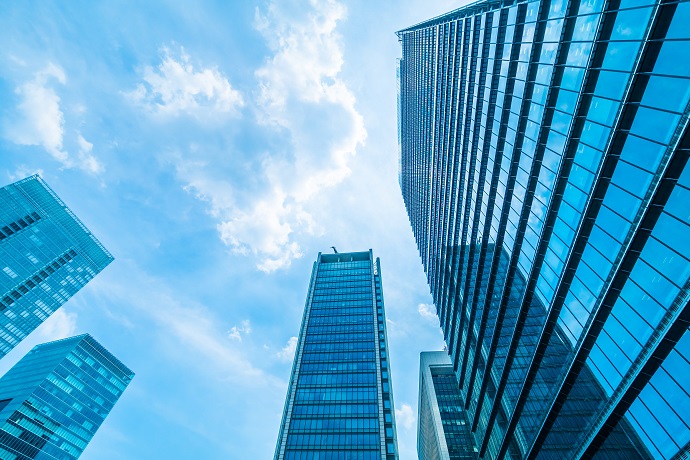 For years, proptech was considered a 'nice-to-have'. While many property managers, owners and investors continued to hold data in spreadsheets and speak to tenants on the phone, only the most forward-thinking implemented automated systems or communication platforms.
Today, that has all changed, according to Kaushlesh Chandel, Associate Vice President of Technology and Innovation at global proptech firm Retransform.
"There has always been a gap between how CRE (Commercial Real Estate) adopts technology and sectors such as healthcare or hospitality, but the gap is closing," he said. "CRE is going through its digital revolution for two reasons: First, companies want to innovate and second, lots of proptech companies are bringing out solutions. The momentum is huge."
The real estate sector has now reached the point where proptech is driving how the industry tackles its challenges — from tenant safety to sustainability and how to adapt to new ways to lease space.
Proptech's Reach Today
Almost all proptech ventures were founded less than a decade ago. Since the term "proptech" was first coined, however, its growth has been swift. In 2021, private investment into the proptech sector hit $32B, a 28% increase from 2020 and a 3.23% increase on 2019, pre-pandemic. Even more investment is expected in 2022.
Largely, proptech products fall into two categories, Chandel said.
"The first is improving the bottom line — how can a business do more work with fewer people?" he said. "The second is focused on the top line — how can a property manager increase rent and get more tenants? While the first category is efficiency-based, the second is focused on bringing value to tenants."
The first category includes platforms to automate invoicing, for example, or manage energy efficiency. The second might refer to an app that allows tenants to communicate directly with landlords if there is a problem or to select and pay for amenities. Many of these tools became more important during the pandemic.
"Technology has always been essential, but it became a driving force during the pandemic," Chandel said. "Now everyone must be able to work remotely. Companies are far more interested in moving to cloud services that can be managed from anywhere while providing the visibility they need."
Proptech can also help monitor tenant safety, Chandel said. Before, when employees went to the office there was no way to quantify how safe it was from a health perspective. Today, tools such as Retransform's Secure provide information to both property managers and tenants about air quality, occupancy and so on, as well as a way to ensure cleaning regimes are managed properly.
"Proptech can give far more data and visibility into a building," Chandel said. "Secure empowers tenants to manage space clearly and efficiently. The need to demonstrate safety is not going away. Tenants will drive the adoption of a lot of these technologies."
The Possibilities of the Cloud
Retransform's own offering has evolved as the proptech sector has developed. From its consultancy base, the software company has developed a range of products that provide different solutions, such as its data management tool 4see analytics and valuation platform Valere. The company's transformation into a solution provider largely followed adoption of the cloud, Chandel said.
"Clients used to have a setup with large servers in the office," he said. "Once they started moving to the cloud, they saw the benefit of software as a service. From an investment perspective, this meant fewer capital investments and more of an OpEx model. We started to create solutions for all the common problems we saw and offer a platform with a monthly subscription model."
Cloud adoption not only facilitated the software as a service model, where the client doesn't need to hire someone to manage technology but it also opened the opportunity for different solutions to work together in the cloud, Chandel said. Retransform partners with the likes of Yardi, MRI and Microsoft to help clients with their overall digital transformation, which he said is crucial for the evolution of the entire proptech sector, as no one company can create all solutions.
Looking ahead, Chandel highlighted two growing proptech areas. The first is the concept of the digital twin, which is what Secure provides. This creates an entire 3D digital map version of a building and collects and makes visible data on energy management, occupancy levels, air quality and more.
The second growing proptech sector, he said, will be where people work physically.
"Alongside digital twins, the whole concept of going to the office will change," Chandel said. "There could be a time when I could be in any city, book a space, turn up and be in 'my office.' It's a bit like hotdesking but differs from coworking — it's more about businesses having more offices and managing them using technology. Taking this a step further, how long will it be before we all meet in the metaverse?"
Increasingly companies are looking at this concept, such as Facebook with its launch of Horizon Workrooms, an app that allows employees to collaborate virtually.
Chandel said there's no doubt that proptech is going to continue to evolve as AI and virtual reality develops what is possible. Despite rapid developments, there remains huge potential for new solutions to create more efficient ways of working and safe environments for people.