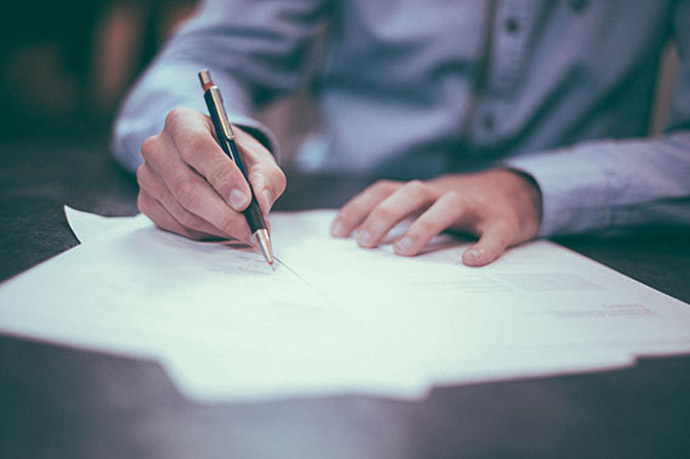 Managing extensive day-to-day tasks is challenging, at best, isn't it? However, these operations are as critical to your success as the real estate itself. Now, imagine having all your back-office work, including lease management, done while you sleep!
If daily administration tasks are consuming your day, leaving little or no room for you to focus on creating a stronger foundation for your business or venturing into more profitable avenues, you need Retransform's lease administration solutions.
What is Lease Administration?
A good lease administration solution will help manage up to 70% of your processes! Some of these include tedious tasks like lease review and abstracting, accounting and processing, lease audits and validations, CAM charges, critical date management and much more.
The U.S. Bureau of Labor Statistics (BLS) has predicted the growth of Lease Administrators at a faster-than-average rate of 10% from 2016-2026.
Our services under Lease Administration
If you're an owner, developer or property manager, we have good news! Whether it is a large portfolio with complex mixed-use developments or multi-family assets, we can help you in the retail, office, industrial, multi-family or corporate real estate sectors.
Retransform helps you overcome challenges associated with Lease Administration, so you can focus on your core real estate responsibilities. We assist with: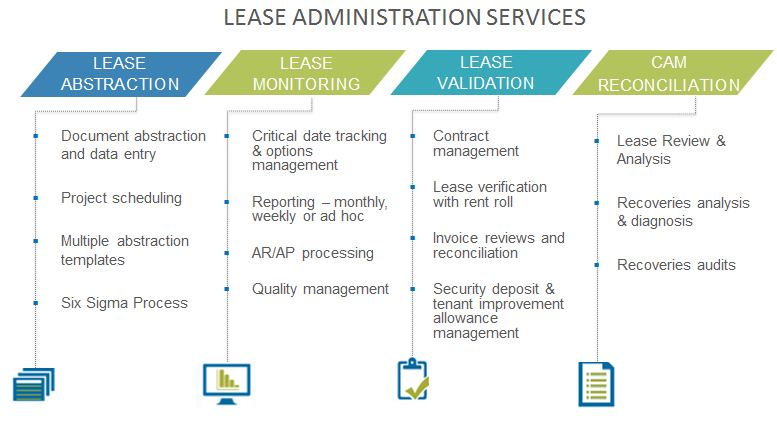 What are the results? Benefits include:
- Cost Savings
- Efficiency Gains
- Better Management
Outsourcing lease administration solutions
Outsourcing lease administration is becoming an increasingly popular solution as it eliminates the inherent challenges of setting up an in-house department. This equates to less time spent in the hiring process, personnel management, training and on-going employee costs.
Retransform offers competitive services that can help you save:
- Set-up costs
- Employee training
- A significant amount of time
Retransform's pilot program
Get a glimpse of Retransform's services, first-hand, before engaging with us in an annual contract! - No upfront costs or commitments and:
Our real estate officers visit your office
Study your operations
Prepare a business case to quantify financial benefits & strategic value
Identify & prioritize activities that can be co-sourced
Define work processes & quality standards
A dedicated core Retransform team is established to transition and execute your work, while you breathe a sigh of relief. Our local project managers are always just a phone call away! Plus, we monitor on-going performance until the end of the pilot program.
Ready to sign up? We plan on exceeding our guarantee & your expectations
Retransform is all you need to take your real estate business to greater heights of success. To learn more, visit: https://www.retransform.com