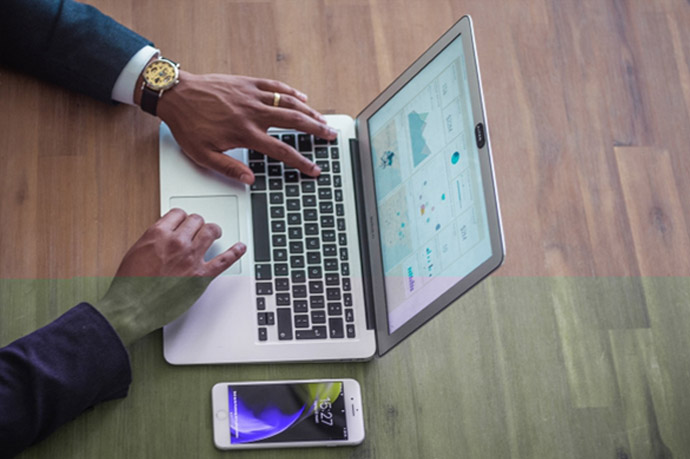 Your real estate business is a glimpse into just how much data the industry produces. All the data generated by your business needs to be managed to produce maximum results with minimal efforts. Technical Dashboards can give you the luxury of meeting due diligence standards as well as a customer's expectations.
If you haven't used a technical dashboard in your real estate business, then you may need to reconsider your management strategy and opportunity that lies within a dashboard.
Valuable insights, on demand
A business intelligence (BI) dashboard is basically storage where your data is housed. It's a centralized location where you can store and retrieve large amounts of information - from the number of properties to localities, costs to amenities, and other information.
What does a good dashboard look like?
A good dashboard software helps you to monitor and measure performance and metrics in real-time and on-the-go. You get a consolidated view of all your data across your organization, so you can take real-time and data-driven decisions.
Benefits of 4see Analytics
4see Analytics is the perfect example of a reliable BI software. 4see Analytics is a technical dashboard that you can trust to reap the benefits from. Take immediate business decisions or make future-oriented analyses in minutes!
Data on demand
Interactive dashboards allow you the benefit of accessible & actionable data through which you can derive in-depth insights. Slice and dice your data with 4see Analytics, and dive into ideas you've never thought of before.
Monitor business performance
Users such as employees and real estate agents can take stock of internal and external agents affecting the business. Analyze data with the help of multiple tools, and understand your business' performance.
Gain competitive advantage
Align business processes with your goals - a clearer and broader picture of the organization's activities allow employees to focus on the most important KPIs. Get more done, easily.
The voice advantage
Technical dashboards have evolved over time. They come with a world of features to make life better. 4see Analytics being one such intelligent software, allows you to get enterprise information and the answers to all your questions, using Amazon Alexa.
A well-suited real estate dashboard is instrumental in managing the various aspects of your business, including portfolio analysis, keeping track of essential property parameters and overall management.
4see Analytics is the self-service platform that you're looking for - discover, acquire, refine and deliver actionable insights derived from your data! To learn more about 4see Analytics as the right technical dashboard for your business, visit: https://retransform.com/4see-analytics/