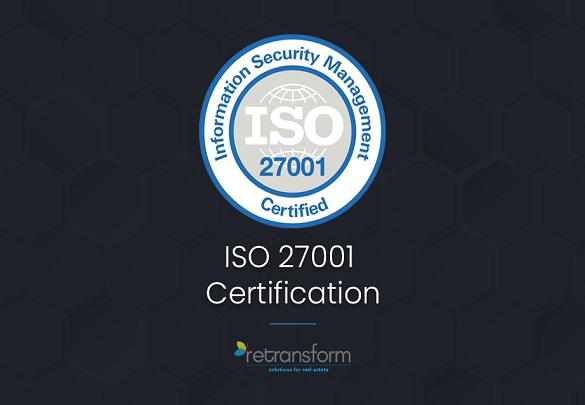 Retransform has announced it is officially ISO 27001 certified.
ISO/IEC 27001:2013 international standard specifies the requirements for establishing, implementing, operating, monitoring, reviewing, maintaining and improving a documented information security management system within the context of the organization's business activities and the risks it faces.
Retransform recognizes that Information Security (IS) is a critical aspect and an enabler that propels the security of organizational information and customer confidence.
We understand that any information created, collected, processed or distributed by the organization is an asset and must be protected from unauthorized disclosure, modification, and / or destruction. We undertake the responsibility to employ prudent information security policies, standards, and practices to minimize the risk to the integrity, confidentiality, and availability of information.
We aspire to fulfill our commitment to IS by:
Protecting confidentiality, integrity and availability of all critical information assets.
Engaging employees, contractors, customers, partners and service providers in the information security processes at Retransform.
Creating widespread awareness amongst all stakeholders about their responsibilities towards IS.
Committing to continuous improvement by effective monitoring, measurement, analysis of information security performance and upgrading our knowledge, systems and processes to maintain IS in the face of an ever-changing technology landscape.
Ensuring compliance to applicable standards and regulations and adhering to highest level of organizational value and ethics.
Implementing effective response mechanisms for IS breaches and planning of corrective actions to eliminate the possibility re-occurrence.
Creating confidence in our IS systems thereby ensuring customer satisfaction and confidence in the knowledge that their data is always secure.
Rohan Bulchandani, Founder of Retransform stated:
"I am extremely pleased to share the excellent news that Retransform is now ISO/IEC 27001:2013 certified. This confirms our commitment to continuous improvement in providing excellence in service. This has been made possible due to our collective emphasis on enhancing and maintaining our information security performance in the face of an ever-changing technology landscape."