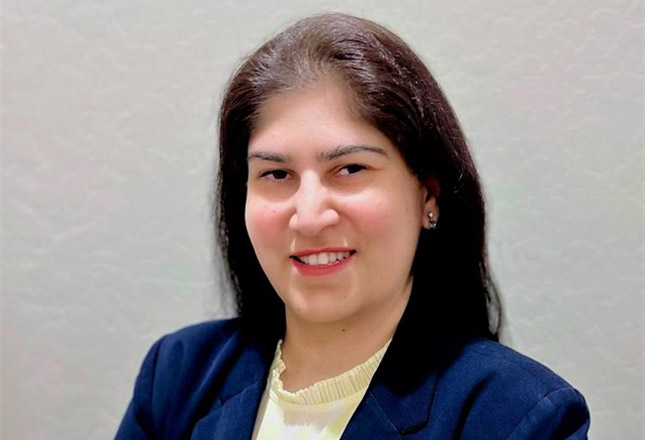 Bhavana Amla is Retransform's Associate Vice President, Business Development for the North America Region. Bhavana shares her view on her role and what she anticipates to see for the real estate industry.
Brief description of what you do at Retransform?
I advise about our services and solutions, coordinate with internal teams for demos, presentations leading to negotiating contractual terms and closing deals with leads/new clients.
For existing clients, I help nurture the relationship for account growth, communicate potential improvements to stakeholders, ensure follow ups and provide them with our solutions as per their requirements.
What are you most proud of accomplishing?
My professional career growth has been gratifying with beating sales targets year on year and gaining marquee real estate clients which aligns with our sales strategy for North America.  We have collaborated with some of the best real estate companies and I have maintained strong client relationships to date. This has helped our company to receive returning business and helped me accomplish good, trustworthy relationships with our existing clients.
On a personal front, I am proud of constantly learning from my interactions with a diverse group of professionals.
How is proptech transforming real estate?  
PropTech is going places! Over the years, the real estate industry has come to realize the importance of data management and how those insights can be from PropTech platforms. There is more transparency, tighter control on data, and operational efficiencies gain to achieve with using proptech.
What does transformation mean to you?
Adaptation to new business processes essentially change for the better.
All over the world, a butterfly is seen as a symbol of transformation and we are here to partner with you in this journey!
One word to describe Retransform?
Cohesive. We strive to meet and exceed client expectations and take pride in client longevity.
Who do you look up to?
My parents—they have nurtured independence and taught me self-reliance. They have also influenced traits like compassion, humbleness, integrity, accountability, resilience and self-respect.
How do you see Retransform changing in the next few years?
I see us expanding our geographical footprint for technology and business management services provided by our skilled and certified real estate professionals and Proptech platforms, such as Valere, 4see Analytics and Secure built for the real estate industry.
What are the barriers to proptech adoption?
Resistance to learning new technology and not committing to using technology!  The more companies become open minded to accept change, they will only then realize the true impact of Proptech solutions.
Our client relationships begin with realization of shortcomings which in turn leads to acceptance of changes and improvisations.
What challenges is the real estate industry facing (and how can we overcome them)?
Obtaining valuable resources. I take pride in our company being able to withstand the pandemic's challenges and has sustained over 300 employees through it all. We have those resources to help overcome other companies' employee retention and how our services can produce optimal objectives for others.